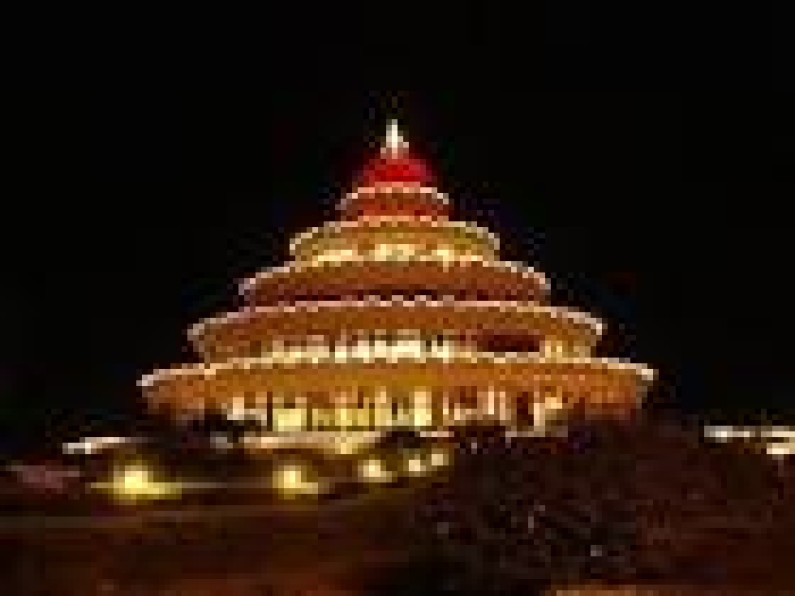 New Year is a time that is associated with celebrations, music, eating, drinking and partying. Irrespective of the culture and region from which one is drawn, we all like to spend this time with our friends and families. How about spending this time with oneself? Wondering how this can be done? Continue reading………
We all like the time around the New Year. Even a week before a different kind of energy can be felt in the entire atmosphere. Everything seems to be all charged up. Different people celebrate it in different ways. While some people like to party, the others may like to stay at home with their families. There are also people who like to welcome the New Year while at a meditation retreat. It has been for decades that people all over the world travel to India a land of serenity and tranquility for spiritual renewal. Ashrams, retreats, camps, yoga and meditation all can help you usher the new year in an all together different manner. In this article we discuss how yoga and meditation retreats can help you greet the New Year in a completely different and a tranquil style.
Why Meditate?
We are sure the thought that is bothering you is – "Meditation? Yoga ? Days of Silence for greeting the new year!! You mean I am not to party and shout Happy New Year to my friends!!"
Yes, you have understood us just right. It is actually all of the above that we are suggesting. We have all the right reasons for suggesting something like this. In addition to these holiday and New Year celebrations being the most economical options, there are a number of other reasons that could act as a motivation.  Let us look at some of the reasons –
Self discovery
Stress reduction
Refresh, replenish and reclaim
Restore your five senses
Achieve a still and an aware mind
We are sure you are raising just one eyebrow and wondering if this is what you are looking for. We would just say one thing, and you will be hooked on to this for the coming years. Irrespective of your religious beliefs and cultural backgrounds you will enjoy these holidays and will realize that there could have been no better way to start a new year!
Meditation Retreats
There are numerous meditation and yoga retreats all over India that you can opt for. We have tried to identify five such retreats. The idea has been to suggest four names from different parts of the country.
Ananda in the Himalayas, Uttaranchal, India
Even before Prince Charles and his wife Camilla, decided to spend some time at the retreat it was a well known name amongst Indian as well as foreign tourists who are looking for an experience with a difference. Spread over 100 acres in the foothills of the Himalayas it provides a breathtaking view over the Ganges, the village fields and temple structures. A spa, meditation and yoga pavilions, gardens, lounges and recreation facilities make the retreat all together special. The meditation sessions are customized for the guests.  More information can be read at: Ananda Spa Website
 Art of Living Ashram, Bangalore
 The international center of Art of Living at Bangalore offers an experience of a lifetime. A combination of Yoga practices and practical principles to guide humans in their day to day  activities the Art of Living foundation has a lot to offer. Located at the top of the Panchagiri Hills it is a preferred location for overseas peace seekers and locals alike. Gardens, beautiful trails in the mountains, organic farms and a lake provide a picturesque environment that puts your mind and body to rest. Visitors are encouraged to participate in voluntary services and getan experience of community living. More information can be read at: Art of Living
 Osho Meditation Resort, Pune
Another place where you could go for an experience of a life time is the Osho Meditation Resort. Close to the business city of Mumbai, the retreat is considered to be a paradise where you would definitely like to extend your stay. The retreat gives you a mix of traditional and luxury filled experiences. Meditation, nature walks in the gardens through tropical foliage will help rejuvenate. More information can be read at: Osho Meditation Resort
 The Bodhicharya Meditation Center, Sikkim
Just at an hour's drive from Gangtok is located the Bodhicharya Meditation Center. It is also close to the Rumtek Monastery which is considered to be an important center of Tibetean Buddhist Learning. With the mountains of the Indo-Tibeten border visible from the monastery it is an excellent retreat for individuals and groups. Prayer hall, yoga hall and a small library help you traverse the inner journey well. It is an  ideal location for rejuvenating the body and the mind. More information is available at: Bodhicharya Meditation Center