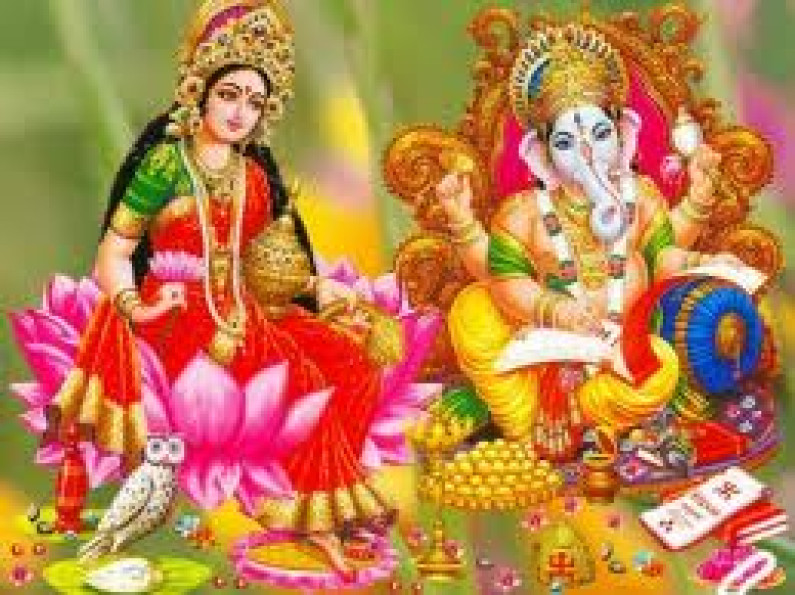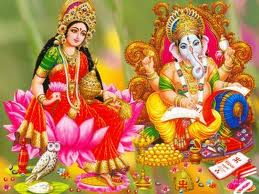 Diwali the eternal festival of lights that is celebrated in the whole of India especially in the North India it is considered to be a big festival. Everyone irrespective of their social and economic background gets involved in this festival and makes the most of it. We will in this article discuss how exactly Diwali is celebrated in the Northern part of India. North India is more loud and extravagant when compared to the rest of the country. We will tell you how and exactly why is Diwali celebrated there. The small traditions that have stood the test of time and are still followed invariably by all the people will also be discussed.
Diwali even the very mention of it makes us happy and we can feel the celebrations that are involved in it. It is a good time for traders as people renovate their houses, offices and also buy new clothes. Many households in India plan their purchase in such a way that they buy heavy electronics and jewellery during this time. This is done so firstly as this is considered to be a good time to buy something new. Secondly any new addition to the house definitely enhances the festive feelings. In case you are planning to start a business or a new shop then this will definitely be a good time for you. North India is predominantly a business community. This is exactly why they spend a lot on their festivities and on the gifts.
Mostly Diwali in North starts two to three days before the actual day. It is a total five day affair. On the first day the ladies of the house buy gold and silver. Whereas, women from the not so well to do families buy utensils. This is an old tradition. It is believed on this day goddess Lakshmi arrives. This is why Lakshmi puja is done in Diwali. Heavy cleaning is done and after consultation with a learned panditji the puja starts. Each and every corner of the house is lit with little lamps that are filled with oil or ghee as per the capacity of the family. It is said that by doing so the evil spirits will be chased out of the house. In north Rangoli is made and with red kumkum small feets of lord Lakshmi is painted all over the house. After all Diwali is the festival of lights and the Sanskrit meaning of Diwali is row of lights.
Today people also use electric lights, candles and also lightings to do Diwali decorations. However, there are still households that prefer diyas. No matter what lightings are used. Diyas are invariable used in Diwali. It is part of our traditions and diyas are basically a symbol of Diwali. It also gives a good boost to the cottage industry that makes these and as a result the poor benefit from it.
On the day of Diwali a diya is lit and is kept near the god. It is believed that this diya should be lit all through the night. This is a very auspicious sign. This brings good luck to the household and drives away the evil spirits. A variety of sweets and snacks are bought as well as made in the house. These are exchanged between neighbours and are also given to the guests visiting. All family and friends are expected to pay a visit to the house and gifts are exchanged. In north India many families also do puja of lord Ram and his wife Sita. This is so as on this day it is believed that lord Ram defeated Ravan and returned to his kingdom with his wife Sita. To celebrate this people lit lamps and from that day this festival is celebrated as Diwali. During Diwali a lot of flowers are also sold as the houses are decorated with flowers. The place when Lakshmi puja or any other puja is done is decorated with flowers.  All Govardhan puja on the fourth day of Diwali is also very common in the North of India. People visit temples offer prayers and then enjoy the bhog. Bhog is an offering that is given to the god. Later it is mixed with the remaining food and is given to the devotees. It is considered a sin to waste bhog.
In case you are confused about gifts that are exchanged in Diwali. Let me tell you that this is an old tradition to exchange gifts on Diwali. This is considered as a symbol of appreciation and love. Every Diwali the elder's gift the younger ones as blessing and the Younger's gift the elders as a gesture to appreciate what they have done for them. Traditionally people would exchange gifts as per their social and economic capacity. However, with time this idea has changed. People now days give gifts to show off and the gifts are also compared. In north the tradition of exchanging gifts is very common and people spend a good portion of their Diwali budget on gifts. If you see the markets during Diwali you will be surprised to see the variety of gift options that are available. You can pick up anything from a chocolate to diyas to household items. It is a custom that if you are visiting someone during Diwali or during the festive time you must carry a gift with you for the hospitality. This is a very common trend especially in the North of India.
As we know that Diwali is celebrated in a no moon day always, popularly known as Amavasya. People burst crackers to get rid of this darkness. In north India bursting crackers is very popular. A lot of crackers are burnt and sold in the north. It is the highest consumer of crackers in India. This definitely leads to a lot of pollution and accidents during Diwali. However, that does not stop people from enjoying the crackers.
Hopefully this will help you understand why Diwali is considered so auspicious and is celebrated with so much pomp and show. If you are new to India or you are an Indian who have just moved to the North of India. I am sure you will find this article to great use and will help you to improve your knowledge about these traditions. Happy Diwali to all!