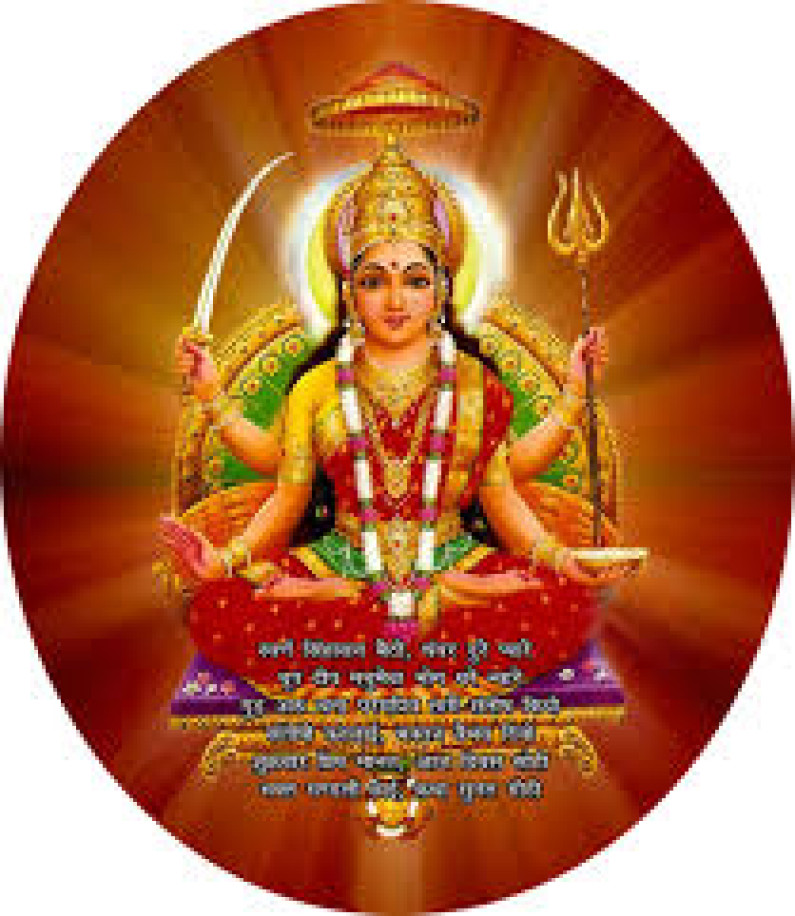 Very soon we will be celebrating Rakhi or Raksha Bandhan. Raksha Bandhan is a popular festival in India that has been celebrated for a long time. We will in this article discuss about how the birth of the famous Indian goddess Santoshi Maa is associated with the festival of Raksha Bandhan.
The story of Raksha Bandhan is incomplete without the mention of this episode from mythology. Raksha Bandhan is the day when the sisters tie Rakhi to the brothers. The brothers and sisters exchange gifts and the sisters feed the brother sweets that they make with their own hands. This has always been a tradition since ancient times. This beautiful festival is celebrated on a full moon day. On the day of Raksha Bandhan Manasa the sister of Ganesh came to visit him. She got him a nice Rakhi with lots of sweets and gifts. Ganesh was married to Riddhi (amazing) and Siddhi (success). He had two sons Subh (holy) and Labh (profit) from his two wives. Ganesh was a happy family man and had no desire to extend his family.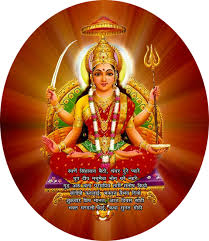 Manasa tied the Rakhi to Ganesh and they all were happy. Ganesh gave her gifts and enjoyed the sweets Manasa had got for him. Subh and Labh saw all this and they became very sad. They both started to think that they do not have a sister to celebrate the festival of Rakhi with. They asked Ganesh to give them a sister. Ganesh laughed and replied that this was not possible. That was when Narada also came to visit Ganesh. He heard all the conversation and then he told Ganesh that Subh and Labh were right they should get a sister to celebrate the bond of Rakhi. Raksha Bandhan is a beautiful and significant festival and should be celebrated. Ganesh was not happy with the proposal and did not want to have a daughter.
There was a long argument between Ganesh and the rest of the family. This included his wives Riddhi , Siddhi and his sons. Even Manasa (sister of Ganesh) joined the discussion. Ganesh tried to argue a lot. Narada told Ganesh that he must have a daughter to complete the family and daughters are very lucky they can bring a lot of happiness and peace to the family. A daughter would only make the position of Ganesh stronger. Ganesha had no more points to argue on and finally decided that he will create a daughter. What could have been a better day to create a daughter? Ganesha used his powers and the flames from the breasts of his wives Riddhi and Siddhi. Using all these he created a daughter.
Everyone in the family was over joyed to see the daughter created by Ganesh. Subh and Labh had a sister now who could tie them Rakhi and they would protect her from all evil forces. On the auspicious day of Raksha Bandhan was born the daughter of Ganesh. Narada was very happy and pleased that Lord Ganesh listed to his pleadings and had a daughter. Narada named the daughter if Ganesh as Santoshi maa. He further added that Santoshi maa will be a powerful goddess and she will full fill the desires of all. Santoshi maa in Hindi means the goddess of satisfaction.
Maa Santoshi
Santoshi maa is still worshipped by many and it is said that he can full fill all the desires of the devotees no matter how impossible the desires are. We will explain in details about Santoshi maa is our next article. This is how goddess Santoshi maa was created on the day of Raksha Bandhan. It is an interesting story indeed and we hope that you found the article informative. We wish all our readers a very happy Raksha Bandhan.