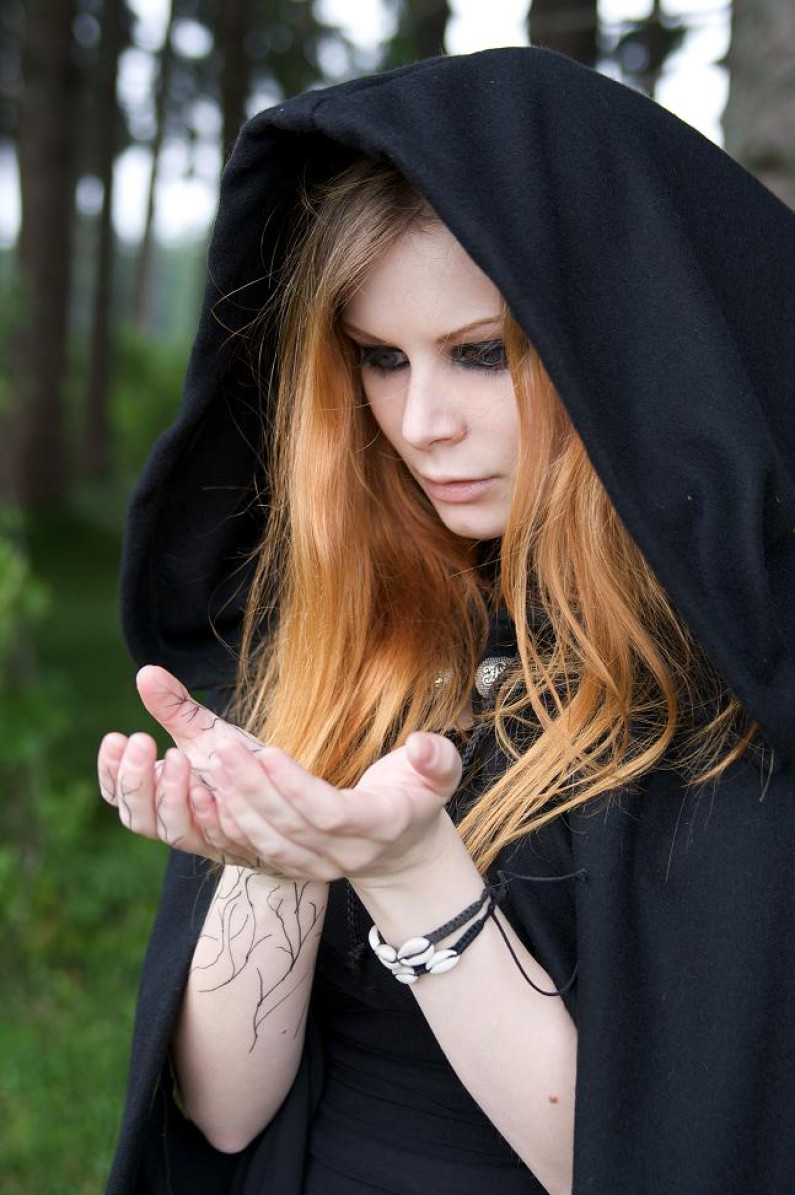 Many times it so happens that we get surrounded with too many problems in life. It is said that it could be due to black magic but before getting to know how to break black magic, let us find out what the term actually denotes.
There are multiple viewpoints about black magic and some version say that it is not as "black" or bad as it is projected to be. But in this article we will consider the definition which most people believe, that black magic is a negative set of rituals, generally performed to harm a person.
Black magic is difficult to get rid of. It is more important to understand that black magic has been done before you can cure it. Many people feel that black magic is to do with ghosts and evil spirits. Well that is not true entire and you can also be under influence of a black magic when you have some sudden unexpected major downfall such as you fall ill severely or when you all of a sudden suffer huge financial loss.
Black magic can not only cause spiritual damage, it can also be a cause for physical damage. Another important point that you must remember is that a person who does black magic is cursed. He or she will have to pay for what they are doing someday or the other. This is because irrespective of the purpose for which black magic is performed, the law of karma reigns supreme. It becomes like a bad deed done by the person who performs black magic and also on whose behalf it is done. It will surely come back to you in some form or the other.
Having understood the basics of it, let us now discuss how to break black magic and get rid of its effects. Prevention is always better than cure and this axiom holds true in the case of black magic as well. The best way to deal with black magic is to prevent it.
One of the best ways to prevent evil forces is to always wear an iron bangle. You can also wear a bangle of panch dhatu that is made of five elements. When you wear these bangles then you are blessed and you will be protected from evil spirits. I must make an out of place observation here that an iron bangle also known as the "kara or kada" is one of the five essential items that a true Sikh has to wear. I do not imply that it has to do with warding off evil but certainly some basic unity of thought can be perceived.
A regular puja of Lord Hanuman can also ensure that no black magic can touch you. Every day you can read the Sri Hanuman Chalisa as this keeps evil spirits away. You must have a temple in your house and keep the idol of Lord Hanuman and Lord Ganesh in that.
You must chant the mantra of Lord Ganesh at least twice a day the mantra is –
Vakra-Tunndda Maha-Kaaya Surya-Kotti Samaprabha
Nirvighnam Kuru Me Deva Sarva-Kaaryessu Sarvadaa
There is also the Maha Mritunjay jap that is of Lord Shiva. By reciting this mantra you can ensure that you are protected from all evil forces and black magic it goes like this
Om Tryambakam Yajāmahe Sugandhim Pushti-Vardhanam Urvā Rukamiva Bandhanān Mrityormukshīya Māmritāt
These mantras if recited for 108 times a day for eleven days they can do away with any black magic.
You must be careful that you should not share anything that is very personal to you with anyone. The tantric or the person performing black magic generally uses personal belongings to do black magic. This is exactly why when you lose something that was exclusively yours you must take it quite seriously.
When you or any one in your family fall sick all of a sudden and the disease is such that no one can find a cure for it, there are chances that someone has done a black magic on you. Similarly when your business is going well and all of a sudden there is trouble and you face a huge financial loss, it is possible that the business failed due to black magic.
I would like to point out that by the above statements we do not intend to refute science or to spread misconceptions. Health issues can be attributed to many factors and so can be financial losses, but this is just a possibility.
Even if you do not believe in black magic, there is no harm in trying the remedies that we have suggested. Maybe you will be surprised at the way these methods help you and work for you. You can pick up one or two of the remedies. It is not necessary that you need to do all these at the same time.
When the whole family comes under the threat of a black magic maybe you have to do a big puja or homa. You may have to call for a pandit ji or baba that can help you to get rid of the black magic. They will bless the house. Some people who do black magic they keep something in your house that has black magic induced. An expert at removing black magic spell can recognise such things and they can also make them ineffective using their spiritual powers.
There are a few more tips you can follow to avoid, prevent or break black magic. You must ensure that you do regular puja in the house. The house should not have any corner that is left dark always. If you have a store room ensure that you clean it regularly. The house should not have anything that is unused for years.
When you have too many things in the house, it may be easier for the person doing black magic to hide the instrument that will trigger the same. The more unnecessary things you fill in the house the easier it will be for a tantric to do black magic.
If the concerned person is a baby or a child you can tie a black thread to the leg or the hand. While tying this thread just pronounce the two mantras that we have mentioned above this will protect the child from black magic.
If the black magic is very powerful then you can use taveez that are blessed by the temples or dargah. These have special power to do deal with black magic. We hope you have got a good idea of how to break black magic. Black magic do happen and it can harm people badly be cautious and follow the instructions.