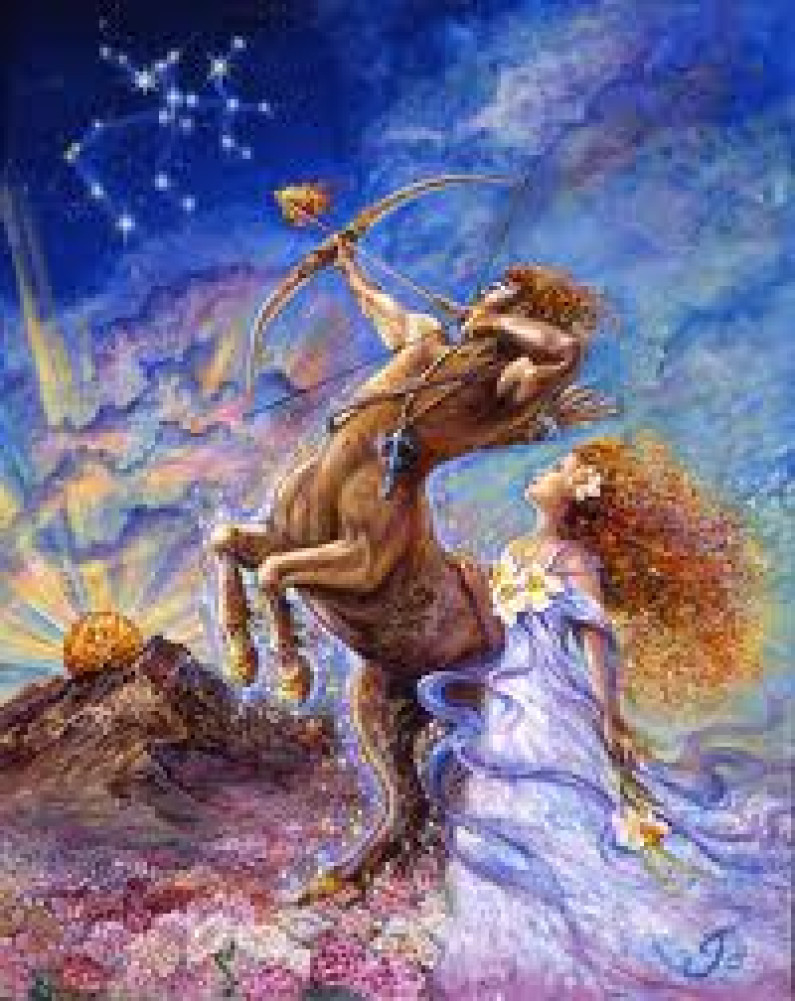 Sagittarius is the zodiac sign for all born between 23rd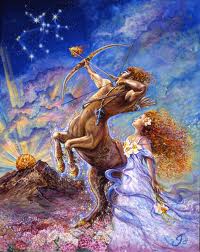 November and 21st December. It is a fire sign meaning the element that it represents the most in the universe is fire. The ruling planet for this sign is Jupiter. As per Vedic astrology if a person is born under the influence of the planet Jupiter they are considered Sagittarius by moon sign.
The sign is represented by an archer. Why archer is definitely interesting to know as the symbol says a lot about the sign itself. The sign is believed to set goals and follow it till they get it. They have the star they want to reach always in their mind. As soon as they get their aim they set another higher and impossible aim for themselves.
The qualities of a Sagittarius that set them apart from all other signs are that they are very simple and honest. They have this inborn quality of optimism. No matter how adverse the situation is they will always try to look at the positives and move on. This quality makes them good leaders and motivators.
Independence is a quality that Sagittarius is inseparable form. You will find traces of this even in baby Sagittarius who refuse to hold hands and walk as soon as they are on their own feet. Even as teenagers Sagittarius tries to earn their own pocket money and become independent faster than other teenagers. You will hardly find a Sagittarius who is not generous and don't indulge in philanthropy.
Compassion comes to them very easily they can sooth others and can be great friends. They generally make friends for life and hardly get into bad terms with people. Others get attracted towards their positive nature easily. They also have this ability to make friends easily. The personality of a Sagittarius is generally dynamic and extrovert. They like to show off. They are loud. Love to spend on lavish stuff. They really know how to live life king size. Mostly Sagittarius is logical and they don't do things impulsively.
They can give good opinion and suggestions if asked for.
On the negative side, there are many qualities of a Sagittarius that make them a turn off. They have an anger that perhaps cannot be compared to many other zodiac signs. They get angry very easily and loose temper. As we already said that they are archers with aims. They will be giving up a lot on personal life and health to attain the target they have set for themselves.
This makes them a little difficult to work with. Some Sagittarius can be very superstitious and as a result make their near and dear ones very suffocated. Sagittarius as we said is a very care free sign. Again if they are not controlled they may become playboys and waste their lives as vagabonds.
The best part is that these characteristics can always be controlled from becoming very serious concerns. Just requires a little care and attention. Now that you know all about Sagittarius it will be much easier for you to control these from becoming big concerns.
Sagittarius is compatible with Aries and Leo. They share same vibes and have the same energy and frequency level. Gemini and Virgo can also be an option but Taurus is a big no. Sagittarius men have a great sense of humour. Sagittarius is considered as aggressive lovers in bed. They are more or less faithful in marriage. They have this reputation of marrying late but they marry for life mostly. It takes them a long time to pop the question. Once married they seldom are irresponsible and cold.
They can be very good parents as they have this awesome ability to gel with kids. The have rock solid patience when it comes to babies and kids. So in case you are planning to marry a Sagittarius then you will not be doing a wrong thing. The only aspect that you have to keep in mind is that your Sagittarius will keep dreaming some impossible dreams and you will just have to keep supporting him no matter how impossible the dream may seem.
The lucky colour for a Sagittarius is blue and shades of purple. No wonder they should wear turquoise. A purple stone that can do wonders to the career and health of a Sagittarius. The lucky day which will always be in favour of Sagittarius is Thursday. Five is considered to be a lucky number for Sagittarius. These few things will always be in favour of a Sagittarius and ensure success in whatever they do. They love to travel and also enjoy freedom.
They have the tendency to suffer from hip and thigh related problems. They have the tendency to suffer from accidents that occur due to fire and should stay away from it as much as possible. These are some basic traits that make up the basic personality of a Sagittarius. In simple words they are easy to get along with and very friendly. Like all other signs they too have some negative traits that
have to be dealt with. I hope this will help you to understand the basic nature and characteristics of a Sagittarius better.