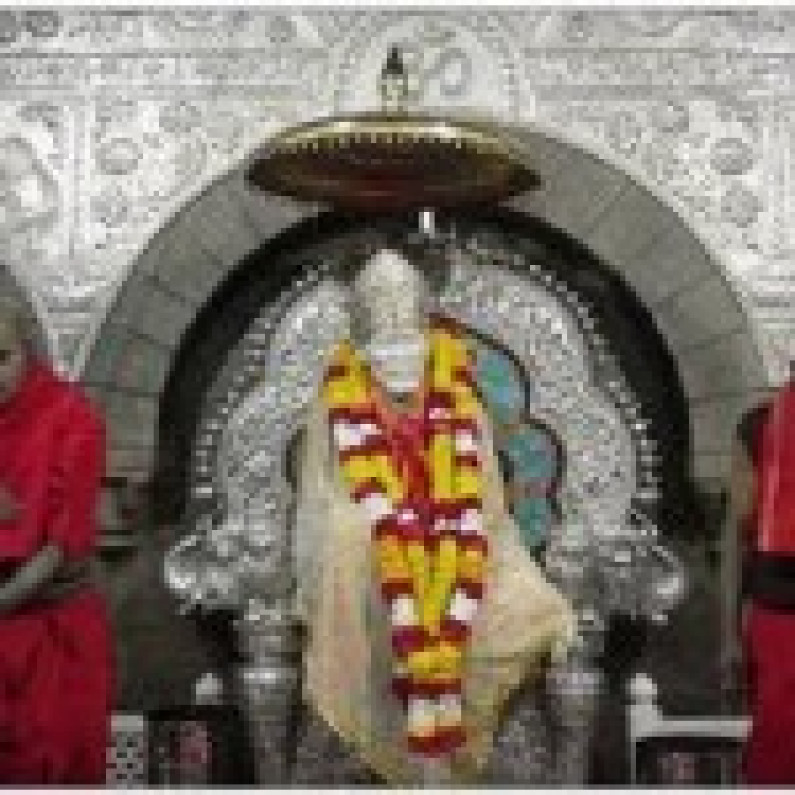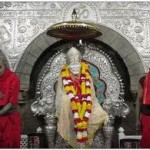 Shirdi is one of the holiest cities in India. Any spiritual travel guide will definitely suggest this city to you. We in this article today will discuss all that you need to know about Shirdi. This will be a comprehensive guide for you. Shirdi is known because Sai Baba spent a lot of his life there. He taught people and performed numerous miracles in this small city. It is said that he still lives in there and looks after his devotees. Even today many people claim that they have experience miraculous results by praying to Baba. Some say that they have been the Baba in the city of Shirdi. We don't know how far all this is true. However, we can definitely say that the temple is a must visit for anyone who wants to understand Sai Baba and his teachings better.
Sai Baba preached that all religion is the same and they all lead us to the same destination that is spirituality. It was because of his secular teachings that he became so popular between both Hindus and Muslims. Even today people from all religion visit the temple and pray. The temple of Shirdhi is run by a trust. They take care of its maintenance. Every year a number of devotees come to this city to pray and get blessed. Sai Baba would preach that everyone should help the poor and needy. He himself would collect bhiksha from his devotees and at the end of the day distribute everything among the poor. This is exactly why the temple of Sai Baba also preaches the same. They too help the poor and the needy. They make hospitals and give free food to all those who need.
The temple is simple as the teachings of Sai Baba. You will have to wait for long hours before you can get the darshan. This is exactly why benches have been provided so that people can sit on them when tired. There is special provision for wheelchairs for those who cannot walk. There is a special Mangal Aarti that happens in the morning at 7:30. If you can reach the temple for it then you can see the aarti. This is special as the doors of the temple are closed when all the required people have entered the temple. It goes on for an hour so you can get a good darshan. Otherwise the security present does not let any devotee stand for a long time as there is a huge crowd waiting outside. The temple is closed at 11:15 and it is reopened at 4:00. You can offer puja at the temple. Thali for puja is available outside the temple complex. You can also collect the prasad from the prasad counter.
The security of the temple is very tight. You cannot take a cell phone or a camera inside. The security will confiscate it. There are a good number of CCTV cameras in the temple to record all the movements. There is a separate line for men and a separate line for women. There is a special program on Thursday as that is the day of Sai Baba. A special palanquin program is arranged in the temple on this day when a special puja of Baba is done. Thursday is generally more crowded too. We would not suggest that you go to the temple on this day. You can give your offerings to the offering box that is located in the temple. You can be rest assured that it will be used for a noble cause. Every year huge sum of money is collected. Some people also give silver and gold to the baba.
There is a Padyatra mandali in Mumbai who walk down to Shirdi from Mumbai. This happens mostly in winters starting from November as in summers the temperature is very high. People walk barefoot and for days to reach the temple. There are areas made for these people to rest before they can start the journey again. Small children and even women walk. It is unbelievable to see the amount of devotion that these people have. No wonder they are given direct darshan. They don't need to wait in queue to see Baba. This might increase the waiting time of others. We would suggest that you try to avoid the winter months if you don't want to wait too long in queue. You can also visit the temple in rainy season. The town of Shirdi looks very pretty in rains. A good number of actors and business men too visit this temple to seek blessing of the Baba.
There are many good places near Shirdi where you can stay. There are budget as well as luxury stays as you opt for it. Please try to book the hotels in advance else you might not get a good stay as the city is very busy. The town of Shirdi is located in the state of Maharashtra. Due to its religious significance it is well connected to many other cities in India. The distance from Mumbai is three hundred kilometres and a drive of four hours. The road is well constructed so you can take your car without any concerns. You can also go by a bus as there are many bus services from Mumbai to Shirdi. You might have to stay overnight as the journey is a little long. You can also drive down from Pune. Pune it is a three hours drive by road. The distance is two hundred kilometres. You can buy statues of Sai Baba that are sold in the road side shops. You can also buy other small things as souvenirs for your friends and family.
If you are visiting Shirdhi then you must ensure that you visit the Shani Shignapur. This town is located very close to Shirdi. It has a huge Shani dev's mandir. People from all over India visit this temple and offer prayers. It is known for its religious significance. The locals say that in this town no one keeps doors or windows in the houses. In spite of this if a thief never dares to steal in this city. If they steal then they will be burnt down into ashes by Shani Dev.  Very close to Shirdi is Nasik. Nasik has the famous Jyotirlingam named Trambakeshwar. It is said that lord Shiva himself stays in all the places where there is a Jyotirlingam. This is exactly why all the twelve Jyotirlingam are so prominent and important from religious point of view. You must offer prayer in this temple to make your visit to Shirdi complete. You can take a car or a bus to these places. Some local tour and travel agents can plan the whole trip for you. You can even stay in Nasik as it too has good options to stay. Visiting these two places along with Shirdi will definitely make your spiritual travel complete.
I hope this article will help you to understand the location and the importance of Shirdi better. This will also help you to plan a trip where you can be comfortable as well as you can cover all the other places of religious importance in this area. Hope you will have a good stay in Shirdi.