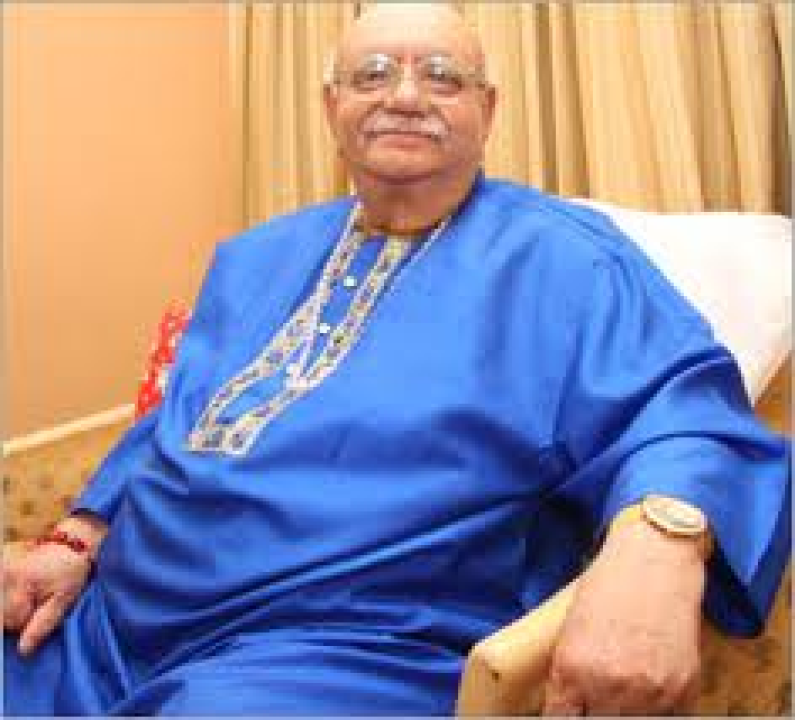 India has a number of astrologers. We will now discuss about one of the most celebrated astrologers of all time. Bejan Jehangir Daruwalla he is also known as Bejan Daruwalla.
About B. J. Daruwalla
He was born on 11th July 1931. He is married and his wife Gooli is a famous tarot card reader. He is blessed with a son. His son Natur is also grooming to be a fine astrologer. Bejan Daruwalla is over eighty years of age. He was always a bright student. He did his doctorate in English. His sun sign in cancer and he shows the traits of it too.
Brief History
After he completed his studies he wanted to learn astrology. He joined the federation of Indian astrologers. He gave many exams and finally was awarded the prestigious Jyotish MAHAHOPADHAYA. This is the most prestigious degree in Vedic astrology. He was awarded this award by the Maharaj Kunwar himself. Maharaj Kunwar is considered to be a living legend. He proved his worth as an astrologer in many fields.
Personal Life & Achievements
We will now discuss the achievements and the personal life Bejan Daruwalla. Bejan Daruwalla says that he likes everything. Bejan Daruwalla says he dislikes the fact that he cannot eat sweets. This is because he has high diabetes. He likes to listen to classical music. Bejan Daruwalla loves to watch cartoons. Bejan Daruwalla is a film buff. His favourite actor is Amitabh Bachchan and Salman Khan. His favourite actress is Karishma Kapoor. His favourite musicians are Bhimshen Joshi, Pandit Jasraj and etc.
Bejan Daruwalla is a straight forward person. He clearly wants to make the world a better place to live in before he dies. Bejan Daruwalla likes to travel. His favourite place to stay is Udaipur. He has visited it many a times. He has travelled the whole world. But he says that he finds India the most enchanting of all.
Bejan Daruwalla says that a good astrologer must be a good person at heart. He must ensure that he understands the problem and only after that give suggestions. According to him patience is the key to success. Bejan Daruwalla likes to dress in colourful clothes. He likes to wear these clothes as they depict his colourful personality. Apart from astrology Bejan Daruwalla is also a good writer. He is a good poet. Bejan Daruwalla is a qualified professor. He is a TV personality also. He has proved himself as a sportsman. He indeed wears a lot of hats. He is the face of the astrology for India today.
A Top Astrologer
In the book of astrology Bejan Daruwalla has been named as one of the hundred top astrologers that India has produced in the last thousand years. Now that you know about Bejan Daruwalla you must be wondering what was it that he achieved so let us take a look at some of the important predictions which have come true with time.
He had predicted the death of Sanjay Gandhi.
He had also predicted that Bhartiya Janata party will become the ruling party of India.
Bejan Daruwalla had predicted the Kargil war would happen. This he predicted in the times of peace.
Bejan Daruwalla was the one who predicted the Gujarat earthquake.
These predictions made him very popular worldwide. He has a huge client base all across the world.
Bejan Daruwalla always said that astrology is an inexact science. He believes in Ganesha. He says that the predictions depend on the situation of the planets. Bejan Daruwalla says that most of the predictions that an astrologer makes is based on the time of birth, the natal chart, palm reading and the zodiac signs. All these factors when combined can we get the best results.
Fate vs Karma
Bejan Daruwalla says that there is destiny that we all are born with. The rest is karma that is based on what you have done during your life. The karma influences the lines of the palm. This is exactly why the planetary positions are not enough. The future of the person depends a lot on the number of deeds.
This is exactly why there are many predictions that Bejan Daruwalla made have failed and some of these are
South Africa would win the 2003 cricket world cup.
He had also predicted that Kolkatta knight riders would bring a lot of fame to Shahrukh Khan. This prediction failed.
He also said that Shahrukh khan and Saurav Ganguly will get along very well. However, this too failed as both of them moved apart after a while.
Bejan Daruwalla said that the problem of Kashmir will be solved in 2001. That too did not happen. It was around 2010 that Kashmir finally saw peace.
There are both correct and wrong predictions that he has made during his career. We have listed some of them here. This is basically to prove that astrology is definitely an inexact science. There are a lot of things that affect the predictions. He claims that he is no God and this is exactly why he too can go wrong many a times.
Internationally Bejan Daruwalla had predicted many things. Some of these are listed here. He had visited Pakistan. He was welcome there and he has some clients from there. His client list includes a lot of prominent names from the various walks of life. He has made an empire that will be inherited by his son someday. Names like Ambani, etc appear in his list. He has appeared in various television shows. He writes a weekly column in the times of India. His poetry collections have been published. He also recommends gems to his clients. His success is unparallel to that of any other astrologer in the recent years. An article about him and his phenomenal success was published in the financial times London. He is a great scholar and he speaks very well. This makes him a very popular host for various astrological programs on the television. He is about eighty two and he is still going strong. If you want to consult him you can definitely contact him. His fees maybe a little high but the service will be unparallel.