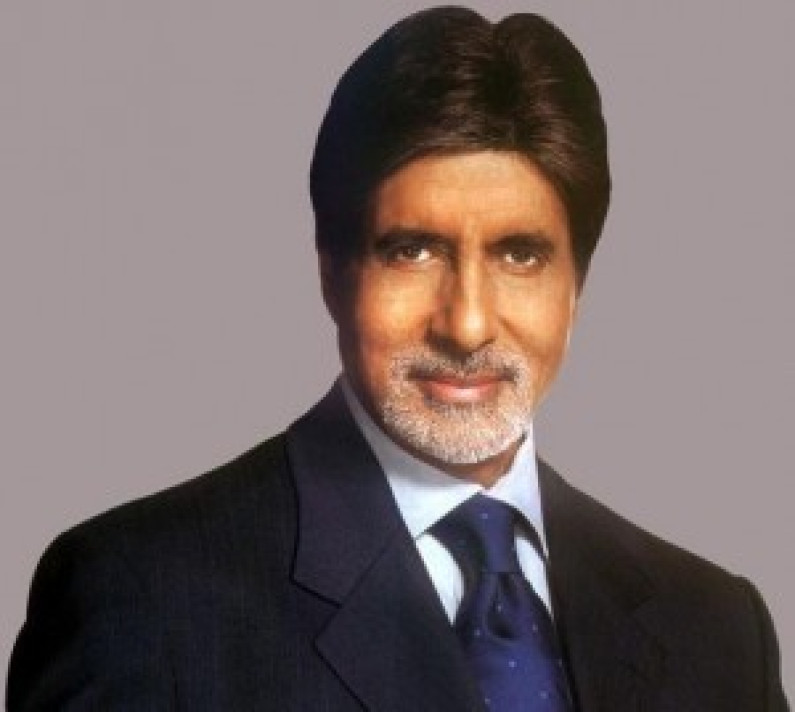 Fate does play an important especially when it comes to achieving the greatest height of name and fame and no where is this more pronounced that in the Indian movie arena, popularly known as the Bollywood. Talking about Bollywood horoscopes, the name Amitabh Bachchan is known all over the world. Perhaps he has become the face of Indian film industry. Whenever there is a mention of Bollywood there will a mention of him. Well the interesting part is that many of his initial movies flopped and it was only after Zanjeer he succeeded in the industry.
The astrologers say that his horoscope has a clear indication of the fact that he had done something very good in his previous birth (like saving a dying man) but he could not live to enjoy the fruits of the noble deed this is exactly why in this life he is getting the benefit of what he did in his previous life.
Some may say it is nonsense and holds no truth . However, the actor himself had said that many events in his life were such that made him believe that there is a divine hand that has shaped his life.
Let us move on to how 2013 will be for the actor. He was born on 17th October 1942. He is seventy now. Time and again he has faced ups and down in his career. He has also faced a lot of health problems in the past. We will now discuss a little more about all the aspects of his life. Well as a career he will continue to do good work and will be appreciated for his acting as in the past. He has ten releases this year including a Hollywood flick with Leonardo di caprio on the book Great Gatsby.
This is considered to be the best year for him from acting point of view. He is a legend in his own term and there is very less competition for him. No new star can match the star value of Mr Amitabh Bachchan. It is expected that all his movies will get recognition and success. This acting specially will get a lot of appreciation. There is a possibility that he will be awarded recognition from the Government of India.
Health has always been a concern for him in the last many years. His health will continue to suffer this year too. He has to pay special attention to his health and ensure that he does not neglect it. Family has been the strength of Amitabh Bachchan from always. His family will continue to be with him and support him. He has a lovely wife and two kids. The latest addition is his granddaughter. He has always taken care of his parents and has been with them. This year will also ensure that he enjoys happiness and peace in his family.  There is possibility of some small controversies to peep into his very private life. However, the controversies will not be very serious types and short lived. There have been many in the past but due to the strong planetary positions he has survived all these.
In the beginning of 2013 he might face some financial trouble and might be disturbed. This can also lead to a problem with health. Nevertheless, this trouble will not be huge and he will deal with them well. As the year proceeds he will enjoy a better time. In the past Amitabh Bachchan had faced a lot of debt and financial crisis but all that was dealt with easily by him. He came out of the financial crunch and ensured that he did it with dignity. Amitabh Bachchan is a strong follower of astrology and he wears many stones. Perhaps he will continue to wear them. Especially the blue sapphire as it is his lucky stone indeed. It has changed his fortune in the past.
Amitabh Bachchan is also very religious he regularly visits spiritual places Siddhi Vinayak and Tirupati Balaji. This ensures that he is blessed with divine blessing too from time to time. He is one actor who admits that he achieved a lot in life due to the blessings of god and his parents. His fan following is huge. From children who enjoy his Maggie commercials to the oldies who can relate to him. This fan following is only going to increase with time. This year too will see an increase in his popularity and fan following.
Amitabh Bachchan has great people skills and there is hardly anyone in the industry who does not respect him. His people skills make him very popular among all. The new actors and directors also admit that Amitabh Bachchan never makes them feel that he has been in this industry for decades. His humility is unparallel.
This is all that we could cover in the Bollywood horoscopes – Amitabh Bachchan. We hope that 2013 is a good year for this multi-talented actor and he gets success in all the movies that he will be seen next year.
Food For Thought – Answer this question!!
[poll id="3″]