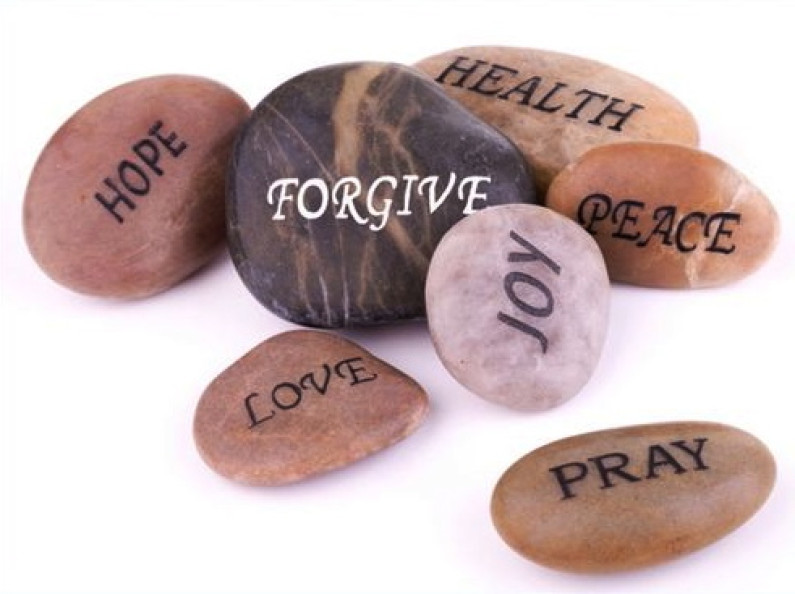 Forgiveness is one question that has always risen in our minds for we often get hurt. What makes forgiveness difficult is that it does not come easily to us. Every time we are hurt and in pain we shrink in an impulse to safeguard ourselves. Our capacity to be merciful and understanding gets clouded. Seeing the sun through these clouds or fending away these clouds with a cool breeze requires a great amount of effort on our part. Yet there are immense benefits of forgiveness, as studied in a previous post, so let us now see what does the Bible say on this.
Irrespective of the religion that we follow, forgiveness is an integral and an essential part. The same holds true for Christianity so it is a good time to ponder over it in the month of Santa Claus and Xmas. Christianity recognizes two types of forgiveness –
1. Forgiveness that we seek from the almighty for our sins
2. Our duty to be forgiving towards each other.
This reminds me of a line from the morning prayers that are often said – '….and forgive us our sins, as we forgive those who sin against us….', where we seek forgiveness for our sins and recognize our duty to forgive others.
Forgiveness In The Holy Bible: Oh Lord, Forgive me!
Man having a sinful nature disobeyed God as Adam and Eve in the Garden of Eden. God has always loved man enough to allow him to obliterate in hell and as a result provided with a way out by forgiving our actions. Forgiveness is bestowed on us through Jesus. As per God's plans for our salvation, and to repair man's broken relationship with God a sacrifice was necessary. It was necessary for the sacrifice to be perfect and Jesus being the perfect one was sent as a sacrifice.
At the Last Supper before crucifixion, Jesus held a cup of wine and said, "This is my blood of the covenant, which is poured out for many for the forgiveness of sins." (Matthew 26:28, NIV). The next day Jesus, the son of God took the punishment that was for us. For the believers, Jesus rose back from death on the third day and commanded us to repent, to receive forgiveness from God. When we seek forgiveness for our sins, we are forgiven.
Forgive your brothers
Once our relationship with the almighty is restored it is time to restore our relationship with our brothers and sisters. There are many scriptures that command us to forgive others. As stated in Matthew 6:14-15
For if you forgive other people when they sin against you, your heavenly. Father will also forgive you. But if you do not forgive others their sins, your Father will not forgive your sins. (NIV)
As it is clear from the lines above, to seek forgiveness it is important to forgive. To refuse some forgiveness is a sin. Grudges are easy to hold but it is important to learn to forgive the person who hurts us and trust in God. Forgiveness means to let go and not continue to blame the other person.
Christians who choose not to forgive should be ready to lose their eternal rewards (Hebrews 12:14-15;2)
Forgiveness is a matter of choice and as mentioned in the Holy Bible it is a command given by the Father that we make a conscious decision to forgive.  Irrespective of the fact if the offender seeks forgiveness or not, may change or not it is our obligation to forgive.
When it is said forgive, nowhere is it being suggested to forget the sins that have been committed against us. It is not possible to make selective deletions from our memory. The almighty knows everything, is aware of our sins and still decides to ignore them as no sin has been done.
Editors Note:
Some people write to us that it is not easy for them to forgive and despite being true believers and the statement about forgiveness in the Holy Bible, we are finding it nearly impossible. For them we just have an advice that practice makes a man (or woman) perfect and basically forgiving means filling your heart with good emotions about the person you are feeling enmity or anger against. Pray for the person with whom you consider that you are not able to forgive.
Try to do some small act of help even if an insignificant one. It is about changing the flow of thoughts in your mind in the opposite direction. You have to fill it with friendliness and love else it will be difficult to forgive sincerely.
Moreover keep your thinking as grand as possible, it will not only help you to achieve forgiveness but also consider all the daily matters as mundane when you see how grand nature is and how temporary our lives are as compared to the scale and timeframe of the universe. It will help you to grow spiritually, mentally and materially as well.